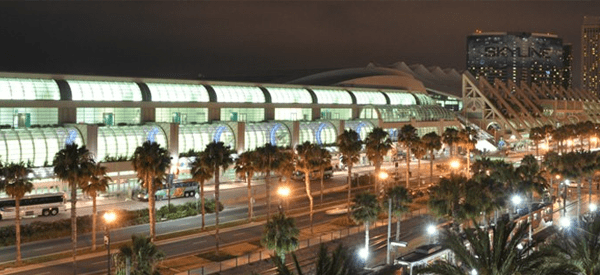 The organizers of Comic-Con are considering moving the epic comic gathering out of America's finest city.
Comic-Con has been in San Diego for over 40 years but organizers feel it has outgrown the 615,700 square feet of exhibition space at the Convention Center. Comic-Con is looking into offers from other cities including Los Angeles and Anaheim.
To keep Comic-Con and like events in San Diego, the city approved a $520-million expansion for the convention center in 2011.
However, the plan stalled last summer.  A state appeals court rejected a plan that would allow hotels near the convention center instead of voters to decide on a tax increase to pay for the project. San Diego Mayor Kevin Faulconer says he'll find another way to pay for the expansion.
Buuuuuut there's another problem: The Chargers want a new stadium built several blocks from the existing convention center, in a combined stadium and convention center expansion site. The hotel industry opposes this combination facility and if the Chargers don't get their way, they might make Los Angeles their new home…