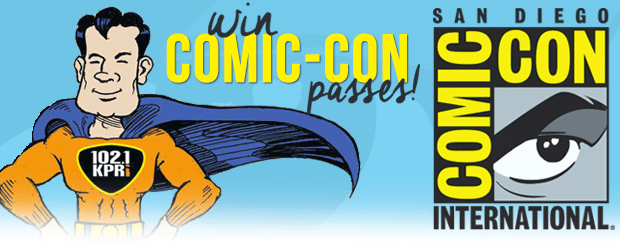 102.1 KPRI has the most chances to win SOLD OUT Comic-Con passes!
Trying to get your hands on those seemingly impossible to get Comic-Con passes? Never fear, KPRi and Comic Book Man are here! No matter what your superpower, we've got a way for you to enter to win.
FIND COMIC BOOK MAN
He's hiding somewhere here on kprifm.com, tell us where you found him here for a chance to win
GET OUT THE CRAYONS
Color your very own Comic Book Man (find him below), and share him on Facebook, Twitter, and Instagram with the #kprifm to be entered
***JUST ADDED***

LISTEN TO WIN 
Chris Cantore has been stashing a few pairs of passes… listen to win through July 10 at 7:10am for a chance to win!
---
COLOR YOUR OWN COMIC BOOK MAN!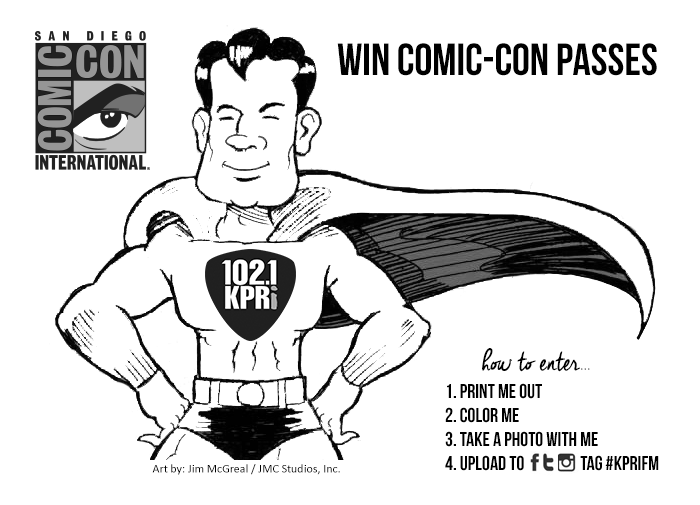 Comic Book Man was drawn by our friend Jim McGreal. Check out more of his work here!