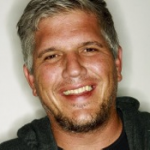 Chris Cantore is a community-focused, surf-loving, music enthusiast with 20 years of multimedia experience, including an 11-year run hosting mornings on 91X, launching NBC/San Diego's music platform,    sounddiego, operated his own digital creative agency before landing at 102.1/KPRi.
In addition to hosting the Morning Show here on 102.1 KPRi, Chris is the Director of Lifestyle & Entertainment at U-T San Diego, is active in the Surfrider Foundation and Big Brothers of San Diego, and when not working, Cantore is spending time with his family, or surfing.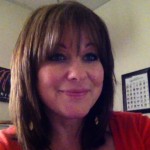 Laura believes that music is the sustenance of life and has gone days without food or water, but never one day without music. It is her belief that one day, Dave Grohl will sweep her off her feet. She keeps all tickets stubs from every concert she has attended and has been known to give front row tickets to back row fans.
Looking for a friend who is as passionate about music as you are? Hang out with Laura, weekdays from 9am to 12pm.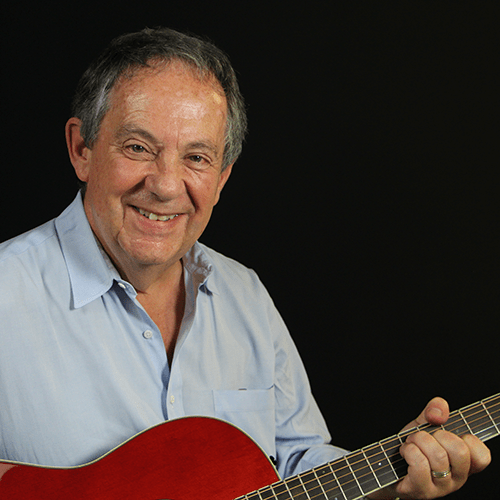 You know Robert as host of Sunday Morning Unplugged and No Repeat Workday Part 2 on KPRi… and he's also one of the two local owners of KPRi.
"My first experience in radio was as an on-air performer in high school. A buddy of mine had built an illegal AM station in his basement. My partner Jonathan and I made a solemn vow that we were going to be partners and never work for anybody but ourselves for the rest of our lives. That was almost 20 years ago."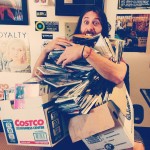 Mookie has been rocking the airwaves in San Diego for many years as a jock and host of several new music programs. Coming to KPRi is a huge win for indie music. Mookie is currently a Carlsbad resident who loves spending time at San Diego's best music venues (and some not-so-great venues) for shows and concerts. Mookie likes craft beer, white tennis shoes, the LA Lakers and taking stay-cations around the county.
Mookie also hosts our local music shows on Sunday: the Homegrown Hour at 9pm and Unsigned Sundays at 10pm.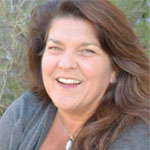 Kelly Cole hosts Late Afternoons weekdays and Lites Out, our smooth jazz and soulful contemporary music show, on Sundays from 7-9pm.
The first day of my first job in radio, the Program Director told me he didn't like my name (Belinda Cole) and suggested I change it or go home. The suggestions were Kitty Morgan, Kelly Morgan, Kitty Cole or Kelly Cole. 1st, I am not a Kitty, so Kelly Cole was born.
After years as the Music Director at KIFM, they switched formats and left the artists and their fans without a home in San Diego. So, Lites Out with Kelly Cole on 102.1 KPRi was born!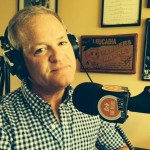 I love hosting Lick the Plate weekdays at 4:10p & 7:10p on KPRi and writing the column by the same name in the Coast News.
I'm not a critic, I tell stories about and bring attention to the very talent, eclectic mix of culinary personalities in San Diego and now on a national level. Those personalities span a wide spectrum of chefs, restaurant owners, brewers, growers, writers, foodies, athletes, and other random culinary businesses ranging from lowbrow to highbrow and everything in between. I also highlight fun culinary events around town and share other information all you foodies might find interesting.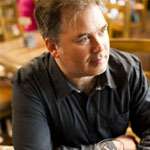 A member of the original FM 94/9 airstaff, Tommy Hough is best-known as the host of Brunch With Bob and Friends and the Treehuggers International environmental affairs show, as well as a communications and media professional.
A long-time area environmentalist, Tommy served as communications coordinator for the San Diego County chapter of the Surfrider Foundation, and served in a similar capacity with the Portland-based wilderness advocacy organization Oregon Wild. While in Portland, Tommy was also on the air at legendary adult alternative outlet KINK-FM, and over the years has lent his messaging and media relations skills to several political campaigns.
The president of San Diego County Democrats for Environmental Action, Tommy is also the host of the craft beer and conversation show High Octane Growler, and a reporter and editor for Public News Service.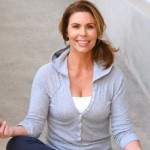 Jodina's career has spanned the dial from radio to TV.  You've seen her on TV hosting many an infomercial or as a traffic reporter in the sky and at the news desk. Jodina is also a producer and copywriter specializing in award winning radio commercials and also on occasion consults as a media and voice over coach.